As every farmer knows, the Winter season brings with it chilly temperatures and harsh conditions. To coincide with the changing weather, here are 5 tips to get you and your cattle winter ready for the season ahead.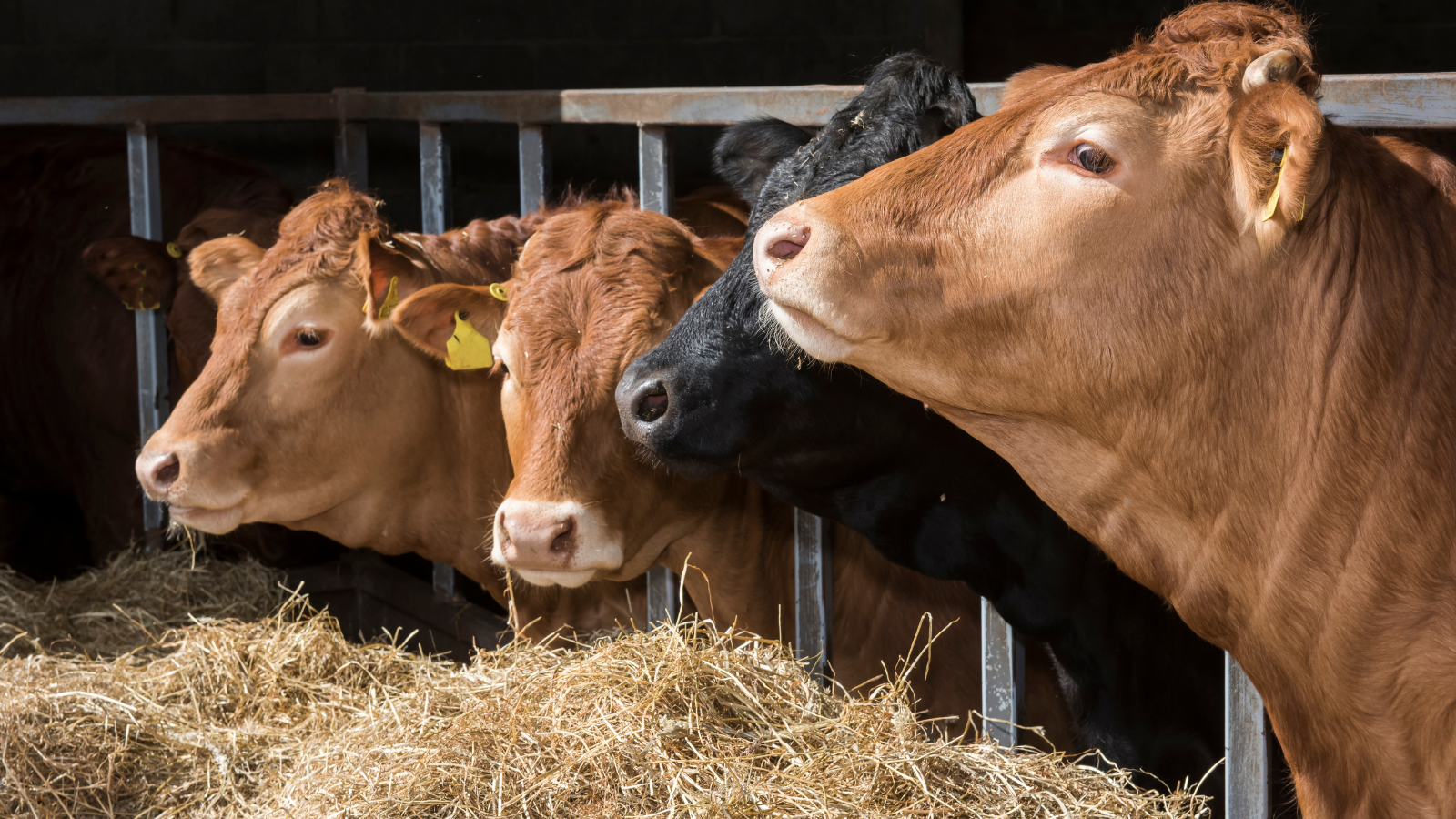 5 Tips for Winter Housing
1. Housing Health Check
Most cattle are housed during the winter months. It is important to inspect housing facilities to ensure they are safe and stock proof. Surfaces should be cleaned and disinfected before new housing, or if housed all year round- cleaned and disinfected regularly.
Cubicles or laying areas should also be inspected for damage to reduce the likelihood of injury to animals. Water troughs/drinkers should be inspected for leaks and cleaned out. Remember to get any lights fixed or bulbs changed so both stock and people have adequate light during the winter season. You can create a record of this in the 'Records' section of the Herdwatch app, and it will remain in your to-do list until completed.
2. Stock Health Check
Parasite control and vaccinations are important when cattle are in close quarters. Be sure to speak to your veterinary practitioner to create a treatment plan to suit your herd accounting for age, lactation and health status. This is especially important for milking cows as many anthelmintics have strict milk withdrawal periods, so aim to target these cows during the dry period.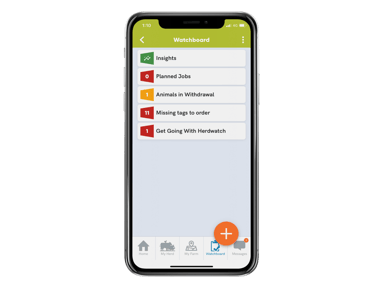 Remember to record all remedies and purchases in Herdwatch for full compliance, using custom groups and filters for batch dosing to get the job done even faster. Milk and Meat withdrawal dates are automatically calculated by Herdwatch with an easily accessible overview available via the 'Remedy Records' and 'Watchboard' sections.
3. Feed Reserves
You can't manage what you don't measure!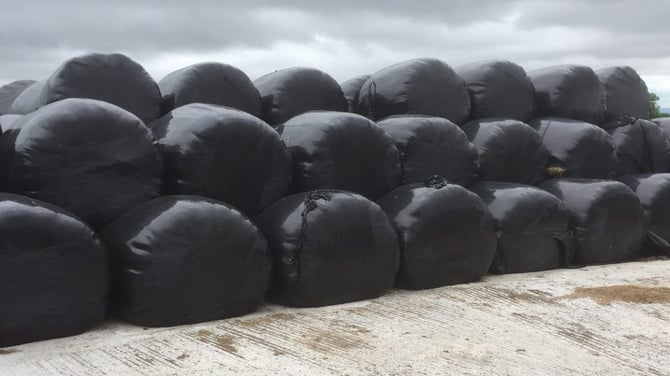 Calculate your fodder and feed levels on farm, to ensure you have enough available for your herd for the months ahead. Did you know Herdwatch offer a FREE forage calculator, where we take the hassle out of calculating for you?
The Herdwatch Winter Fodder Calculator uses Tonnes of Silage as the unit of measure. You can enter all your winter feeds such as Pit Silage, Silage bales, Hay bales, Straw bales, Maize Silage, Whole crop cereal and Fodder crops and this will be converted to its equivalent value in tonnes of silage. To use the Herdwatch Feed & Forage Calculator see the links below:
4. Body Condition Scoring and Weight Check
Use BCS to assess cattle, and group accordingly if supplementation or reduction in feeding rates is required. Remember for suckler cows, BCS can range between 2-3.5 depending on age, lactation status and time of year/calving. For dairy cows, the recommendations are subtly different. Knowing your cows condition score can better equip you to make management decisions.
Herdwatch allows you to record BCS in the app, so you can monitor changes quickly and easily. If you are in a higher well-fare scheme, you can also record mobility, cleanliness and abrasion scores too. The generally accepted targets for BCS are as follows: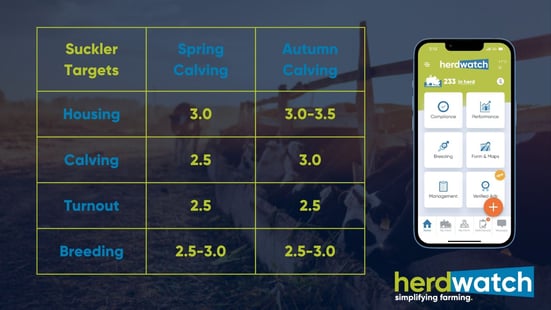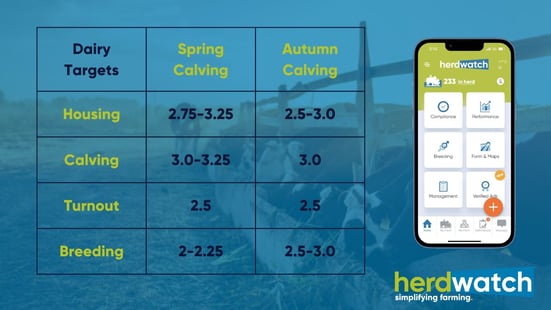 Weanlings can be monitored by weight and their details logged in Herdwatch's 'Weight and Breeding Weight Targets' features.
5. Check Lying Space
Cows need adequate space during housing. For cubicle sheds, the rule of thumb is 1 cubicle space per cow. However, the ideal number for cow comfort is 1 cubicle per cow plus 10%. For slatted pens, the average requirement is 2.0m2 per head and 3.0m2 for loose housing. If you find yourself overstocked make sure to check out 'Verified by Herdwatch'.
'Verified by Herdwatch' lets farmers share verified animal information including age, breeding, movements, weights & more with other farmers on Herdwatch. Farmers can now browse through animal listings directly on the Herdwatch App to over 17,000 other farmers.