The third annual Herdwatch Agventions competition in association with the Tullamore Show has drawn to a close. The competition has been a great success with 20 separate entries and over 2,000 votes online.
The entries were narrowed from 20 to a shortlist of 5 which were judged by Herdwatch Co-founder & CEO Fabien Peyaud, David Frizelle, Nick Berry & Rodney Cox of the Tullamore Show, Pat Gilligan of FBD Insurance & Cathal Cremen of AgriLand.
The judges were blown away by the standard of the entries and spent over 3 hours deliberating the merits of each of the Agventions before finally coming to a decision, with an overall winner as well as 4 runners-up of the competition being announced at the Tullamore Show last Sunday the 14th of August.
And the winner is...
The overall winner announced at the Tullamore Show 2022 was Seamus Dunne with his invention, The Crush Mate' who won a cash prize of €300.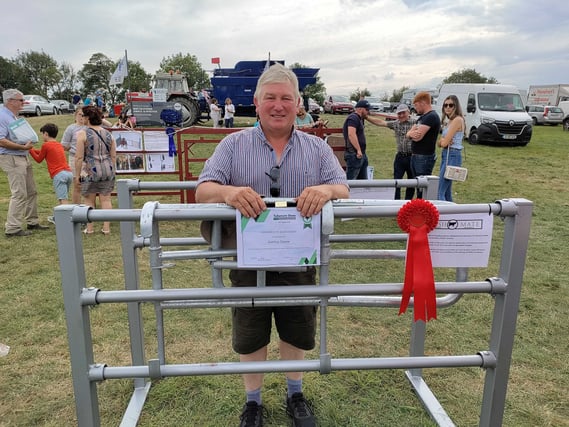 The final results were as follows:
1st - The Crush Mate - Seamus Dunne
2nd - Headgate Calving Asist - Francis & John Barron
3rd - Tyreshift - Albert O'Neill
4th - Lime Spreader - Patrick Coleman
5th - Post Driver Front Loader Linkage - Brendan O'Connell
Why not download the App and sign up for a Free account today