By Fabien Peyaud, March 7th, 2015.
Last November, I received a call that was to change the future of our startup business, but little did I know how much of a positive impact it would have. We were informed that we had made it to the last 20 of the prestigious AIB Startup Academy (in association with The Irish Times). In other words, for sports fans out there, we had just made it to the "semi-final" of the best and biggest startup competition in the country, which 300 startups had entered.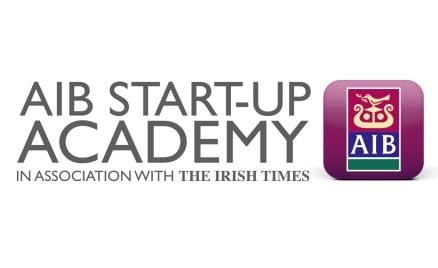 AIB and The Irish Times invited all 20 startups to a pitch day in the beautiful Irish Times building, where well known business & press judges would determine our faith. Nerves almost got the better of me, but the hospitality of the Irish Times staff, and the realisation that all of us were in the same boat made me stronger, and so in I went to pitch Herdwatch, and was amazed at the level of engagement by the judges, and the quality and pertinence of their questions and comments. I came out happy that I had done my best for Herdwatch, but unsure if it had been enough to make it to the final.
A few days later, I got another call to let me know Herdwatch had been selected as 1 of only 11 finalists to take part in the AIB Startup Academy, an 8-week training and coaching programme before a final pitch for a prize of over €150,000 worth of advertising, coaching and mentoring
Needless to say we were absolutely delighted, and ever since I have felt like we have already won, and I have been proven right week after week as I and the other finalists get to spend 8 hours in the Irish Times building with some of the best coaches, trainers, journalists and business leaders in the country. Here are a few examples:
Dr Johnny Ryan, Executive Director of the UCD Innovation Academy, pictured below introducing us to the business model canvas, which helps startups fulfill their true potential
Sean Weafer, networking guru & renowned speaker, captivated us with his knowledge of the power of networking, and even played a "David Blane" trick on us! Bobby Kerr, who needs no introduction, shared his experience and advice with the finalists.
Conor Pope, famous Irish Times Consumer Affairs Correspondent, pictured below, gave us invaluable tips on how to use the power of social media.
Along the way, we also had very interesting contributions from Lisa Hughes, Felicity McCarthy and various AIB and Irish Times speakers, and also had the honour of attending the famous daily Irish Times editorial conference. A sincere thank you to Kevin O'Sullivan, editor of the Irish Times, for letting us in, and to Una O'Hare, Irish Times Training Manager for arranging it.
As the Academy draws to a close, I would like to sincerely thank AIB and Ken Burke, Head of AIB Business Banking, for their truly amazing support, the coaches, trainers and mentors and the Irish Times Training staff and journalists for hosting the Academy and showcasing all finalists at every opportunity.
All photos courtesy of Conor Mulhern | www.eyeon.ie
The 11 finalists:
Blanco Nino
Blanco Nino produces wholesome, authentic corn tortillas and tortilla chips in Ireland, partnering with Irish farmers to grow its non GMO maize.
Everest Granola
Everest Granola cups were created to tempt people to consume oats. The cup contains yoghurts, seeds and nuts.
GymChef
GymChef is clean, fresh pre-cooked food designed to quickly give on-the-go people the food they require.
Herdwatch
Herdwatch is CRM for cows. It is a farming app and software package for dairy and beef cattle farmers to assist with calf registration and herd management.
KillBiller
KillBiller calculates how much you would spend on every mobile call plan available in Ireland, allowing you to find the best deal for you. It's quick, simple and clear.
Obeo
Obeo is the quick, clean solution to food waste recycling. It is a compostable box for kitchen food waste that works with the brown bin. You simply place it on your kitchen counter, add your waste and then pop it in the brown bin.
Usher
Usher is an app that curates local events in a 48-hour window. People can then browse the events and book them. Their tickets are sent directly to their phone and email.
Vanguard Beer Collective
One stop shop for draught and bottled Irish Craft Beer.
worldBOX.ie
worldBOX.ie provides a global delivery service from your door to anywhere in the world. Rather than a customer guessing how much a box will cost to ship abroad, worldBOX.ie allows them to order and pay for the box, which is then delivered to them. The box is subsequently collected and dispatched.
Writing for Tiny
Writing for Tiny designs personalised children's books and e-books. The books are designed to help parents or relatives to communicate with their little people about common everyday issues and about the more difficult aspects of life.
Wyldsson
Wyldsson produces trail mixes, muesli, and nut butters. Wyldsson's range comprises healthy snack and breakfast products that taste great.