Join us on Monday 27th (IE) and Tuesday 28th (UK) of April at 7.30PM, for two webinars focusing on:
How quick and easy calves can be registered using Herdwatch and,

Recording animal movements in and off your farm on the spot.
Just click on the link below to register.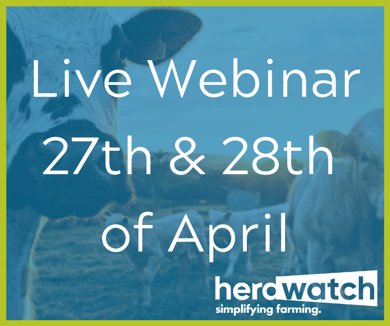 To help you simplify farm paperwork and making better decisions during this crisis, we will be running more webinars to help you on different features within Herdwatch to stay on top of your compliance paperwork.
If you are not free on the day, register anyway and we'll send you a copy of the video to watch after.