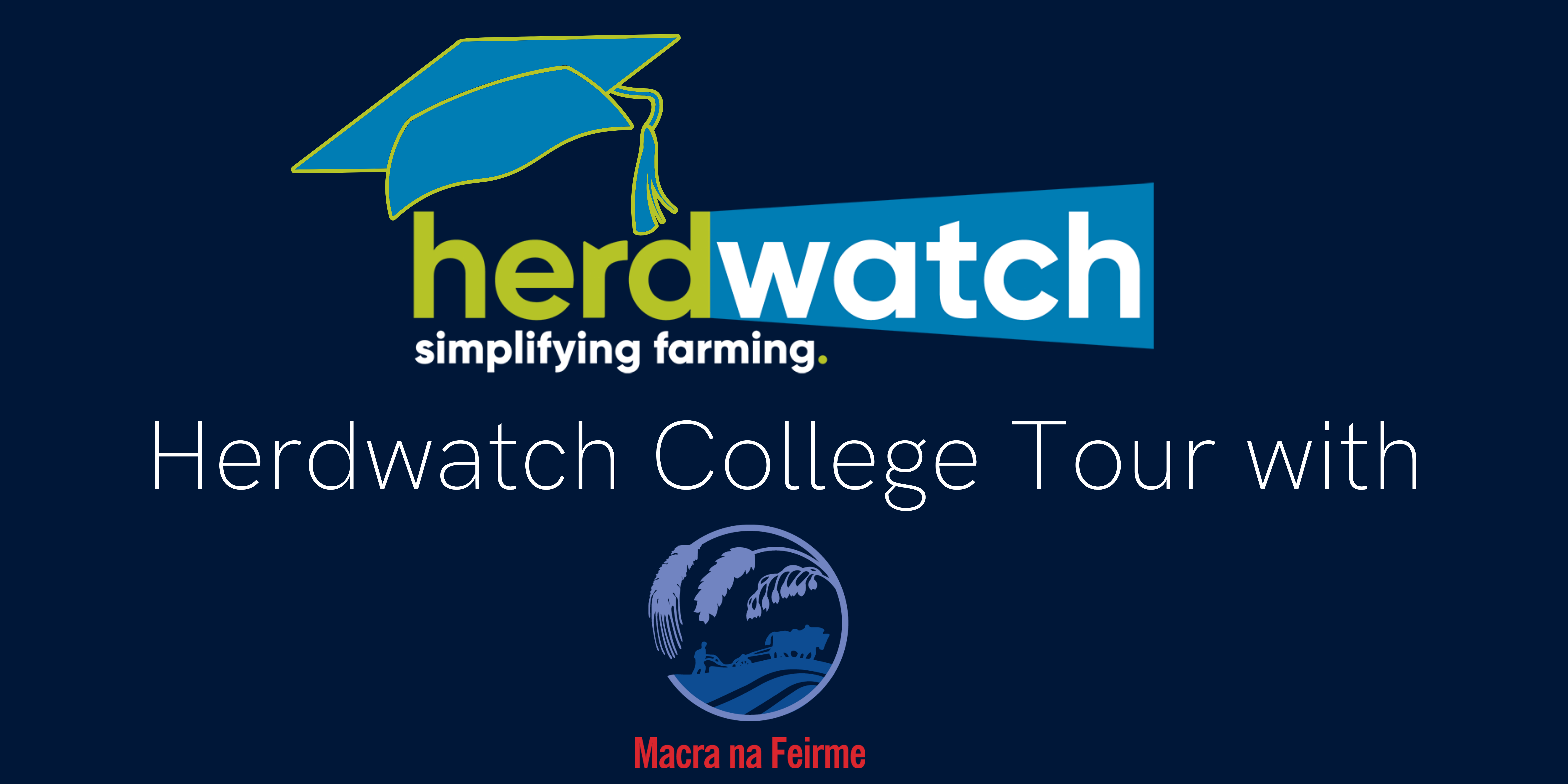 Even though the summer's well over, your fun in college is only just beginning.
We're delighted to be out and about again with a few shows under the belt this year since some of the restrictions have been eased, so we've decided to get back into our college tour (which we haven't been able to do since 2019!!)
We will be visiting a college near you along with our friends over at Macra na Feirme, in November of this year to have a chat with our existing members and maybe a few new ones!
Make sure to meet us on the day we might even have some Herdwatch goodies to give out....because who doesn't love free stuff?
Mountbellew College – Tuesday & Thursday Nov 9th & 11th @11am (Galway)
Clonakilty Agricultural College – Wednesday Nov 10th (Cork)
Ballyhaise College – Wednesday Nov 17th 5 groups @9am (Cavan)
Kildalton College – Tuesday Nov 23rd @9am (Kilkenny)
Gurteen College – Thursday Nov 25th @11:45am (Tipperary)