To continue our efforts to support Herdwatch members and the wider farming community during this crisis, David Leydon, Head of Food and AgriBusiness with ifac has provided advice to Herdwatch members outlining that sound financial management and managing your cash-flow is now a critical priority for many farming businesses. This is particularly applicable to those involved in SME agri-businesses.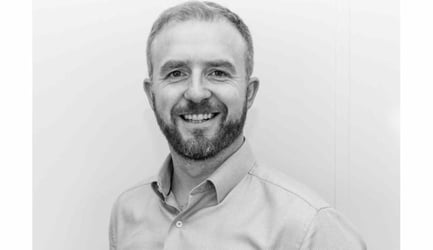 Firstly, acting now to slow down the spread of Covid 19 is all our responsibility and protecting your family, community and any farm team is uppermost in everyone's mind. However, the economic impact is starting to be felt by farm, food & agri businesses across the country, whether that is in the restrictions in the marts affecting movements or changes to feed prices. Here are some steps which farmers should be considering right now in the knowledge that managing cash-flow in the short term is a critical priority.

1. Speak to your bank manager now if you have a potential cash-flow challenge, not enough farmers are communicating with their bank. Inform them of your situation and how you see this crisis impacting you in the short term. Put them on notice that you may need a loan deferral, you may need increased overdraft facilities or that you may need increased banking facilities.

2. Examine State supports which may help you, get your paperwork in for BPS before May 15th. If you use a farm adviser then you will have to book a phone appointment instead of calling in to their office. If you only summer grazing, make sure you have the minimum stock purchased before the May 1st in order to meeting your stocking rate requirements.
With some marts re-opening under restriction, you can still source cattle using websites such as the Covid Cattle Exchange here.
3. Get in touch with Revenue if your situation has changed adversely. Keep your liabilities to Revenue under review and remember, if you meet the criteria, you will be able to enter into a phased payment arrangement in due course. At this moment, interest on late VAT payments is suspended for both January/February VAT and February and March PAYE liabilities. This is likely to evolve over coming weeks.
4. Increase cash inflow where possible. Follow up on all debtors as a matter of priority. Make sure your invoice is top of their list. Reduce inventory and this will free up cash for your farm business. However, don't miss opportunities to acquire in supplies and inputs at low cost if you are in a good enough cash position.

5. If you are in a tightening cash position use as many ways as possible to reduce spend in the short term including considering pausing any capital investment, cutting all discretionary spending now and leasing rather than buying equipment. Renegotiate payment terms with your suppliers and think of more ways to save your cash in the short term.
6. Staffing decisions are the most difficult decisions for any business owner in an SME or farm. In the scenario where the farm is under acute stress then there are some options which must be considered. Acting with integrity and fairness at this exceptionally difficult time is vital for farmer and farm workers:
a. Reduce hours not salary For example, 2 or 3 day weeks are a real option for a period of time
b. If salary cuts are necessary, look at reducing wages for higher paid farm workers first
c. If you have to reduce numbers, try and do it once and not have the constant threat of redundancies. Your team will struggle with multiple changes.

7. It is vital to be well informed of the various Department of Social Welfare supports that are available to your farm workers and employees. These too are evolving, Illness Benefit has increased from 203 per week to 350 per week for Covid 19 patients and this applicable to the self employed, farmers and PAYE workers. Additionally a Covid 19 Pandemic Unemployment Payment of 350 per week is now available while the Covid 19 Refund Scheme is in operation to speed this process up for staff.

8. Mind your best customers add more value, don't increase your cost to them and make it easy for them to continue buying from you.

9. Create a new budget. If you do prepare a yearly budget, the budget you did towards the end of your last financial year is no longer fit for purpose. A revised budget and cash-flow with a new forecast is vital to help you manage through this period. Importantly, examine how much of the new forecast belongs to guaranteed or as close to sure income. If you don't do a yearly budget, now is the time to do one and sanity check both your farm income and outgoings.
This is a critical time for farmers and agri-businesses to show their real worth to society and maintaining your farm business is critical to maintaining the food supply chain in the fight against Covid-19.
Should you wish to seek further advice on SME or farm supports available to you over the coming weeks and months, please go to www.ifac.ie or contact the author, David Leydon from ifac by email at davidleydon@ifac.ie.
We will be adding to this blog on support available to farmers as new information becomes available so please keep an eye out for updates.