Have you ever invented or modified something to make life easier or safer on your farm?
The third annual Herdwatch Agventions competition in association with the Tullamore show is set to take place this year. We want to connect and reward farmers who have created innovative solutions to problems on their farm.
The best Agvention, selected by an expert panel, will get a €300 cash prize and will be entered in the National Inventions Competition which has a prize fund of €3,900.

All valid entries to this year's Agventions competition will also receive a discounted ticket for entry to the Tullamore Show.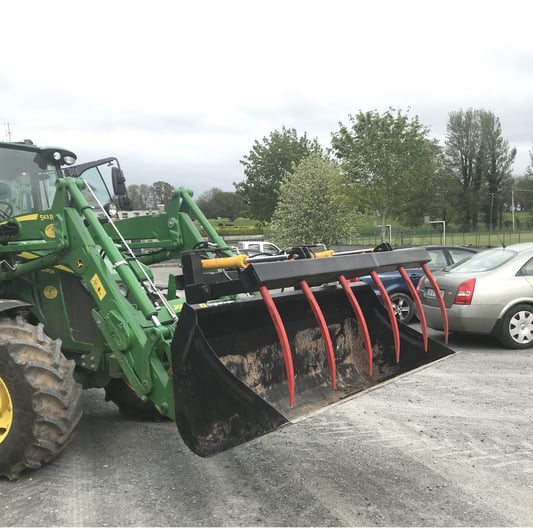 2019 Agventions Winning Entry – A removable bucket grab invented by Jack Hennessy from Ballyfoyle, Co. Kilkenny.
Who is eligible to enter?
The competition is open to any budding Agventor be it a farmer, contractor, farm manager, worker, partner, sibling or spouse.
How do I enter?
To enter, you simply follow the link below. Where you will be asked to:
Enter a picture of your Agvention
Add a description of what it does/inspiration for your creation (100 words or less)
*Competition closes July 15th - This has been extended to July 22nd as requested by some Agventors for some extra time to get their Agventions completed!