Automate is a brand new service from Herdwatch which allows you to send your key farm data into Herdwatch by simply taking a picture of the invoice, statement or docket. Automate will automatically extract all relevant data from the document and then allow you to see a summary of all your farm input and output costs within the Herdwatch app, so you can see how you're doing, before your accountant tells you and it's too late!
We have just finished the first version which can process kill sheets from your factory. However, soon Herdwatch Automate will be able to process ALL of your important data from farm documents including kill sheets, mart statements, feed invoices, vet receipts & much much more....
We'd like to hear what you would like to see in Herdwatch Automate and encourage you to contribute to this exciting project by sending us any documents that you would like to be able to import into Herdwatch in the future. As always, your data will be secure with Herdwatch and we will use each document to help accelerate Herdwatch Automate's ability to read more & more document types over the next few weeks and months!!!
How to send Kill sheets into Herdwatch today:
Tap the big orange plus button

Select "Job/Note Picture"

Add a Description

Tap "Add Image" and select/take a picture of your kill sheet (one that includes the grade, dead weight and price) and set the Image type as "Kill sheet"

NOTE: You will need to be on our "Complete" plan to attach pictures, but you can upgrade anytime within the process

Tap Next and Save. Tip* - There's no need to select animals on this record we will automatically link up the animals for you once Automate has processed the document.
Below is the current list of factory kill sheets that we can process straightway.
Factory
Ashbourne Meats
Kepack
ABP
Dawn Meats
Foyle Meats
Martin Jennings
Stoddart's
Liffey Meats
Please note: Most Factories are already covered. Any kill sheets for factories that are not currently covered will be identified and worked on so they get covered within a couple of weeks.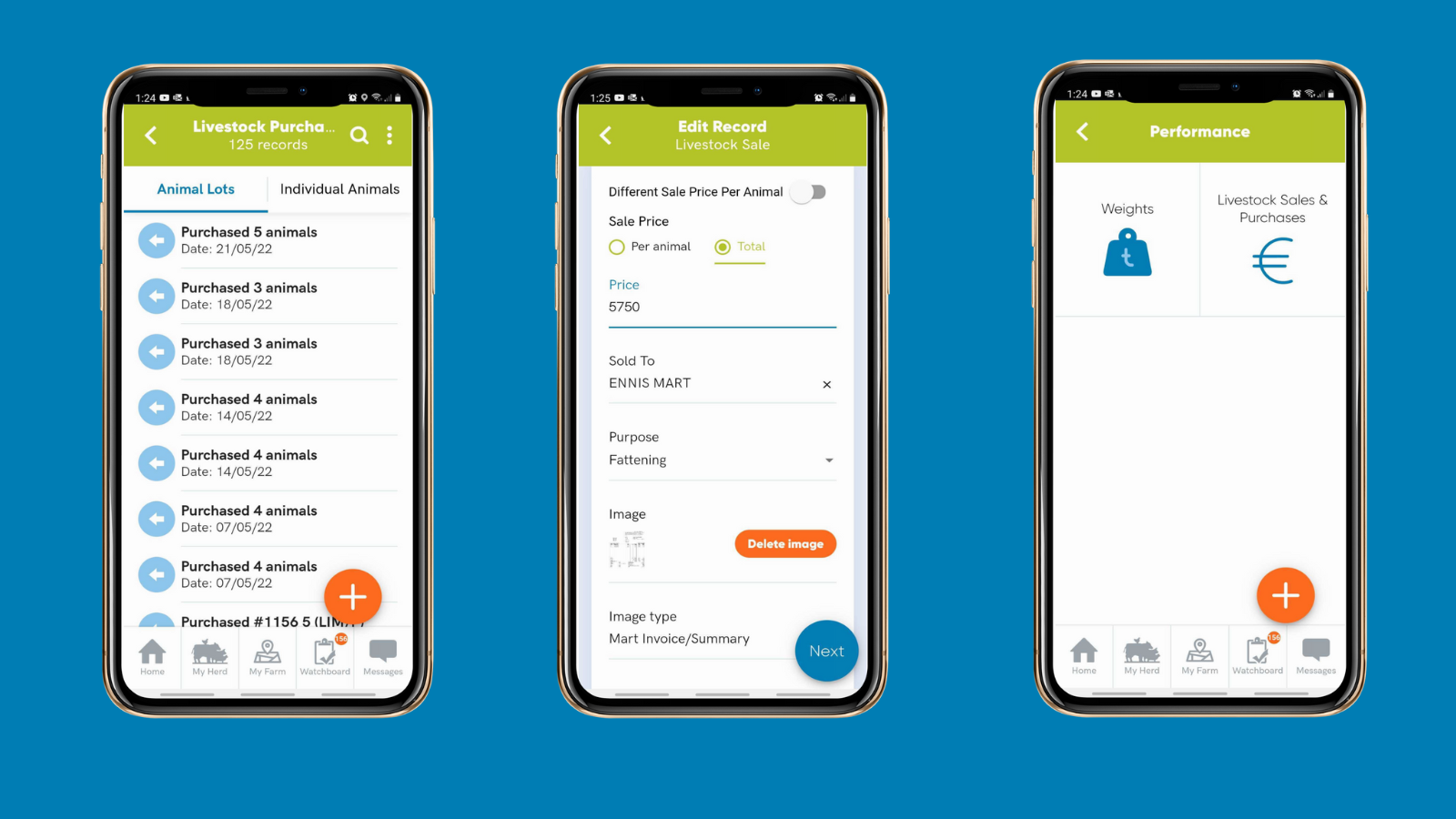 We are also working on automatically adding the animals dead weight and grade to the animals profile. This is the beginning of something special however we need YOUR help to take this solution to the next level.
How will this benefit me?
Herdwatch Automate will allow members to record all their data at the click of a button, providing you with a full overview of animals' costs right up until it leaves the farm, giving you a clear picture of what animals are making the most profit for your farm. It will also allow you to track other costs that define your profit/loss throughout the year such as farm supplies, fertiliser, medicines etc, giving you a complete and instant Profit Monitoring solution for your farm.
Record all your dockets in the cloud at the click of a button
Track all costs on farm by simply taking pictures of documents
All important data such as costs around your animals applied to each individual animal where possible
A full overview of what is happening on your farm allowing you to make better decisions & increase profits.
How can I help take Automate to the next level?
Help us take Automate to the next level by submitting any farm input or output documents, dockets, receipts, statements, invoices etc. via the button below.
These documents will allow us to improve the Automate system to recognise every document that may come on your farm. Please submit any documents you feel may be of use to you today by clicking the button below.
Thank you!