We have officially launched our brand new version of our software, Herdwatch NextGen🚀
Over 500 tuned in to the online event last Thursday, which featured rugby legend and Herdwatch user, Rory Best, who talked about farming life after a long and successful rugby career but also had a few rugby stories for the large audience.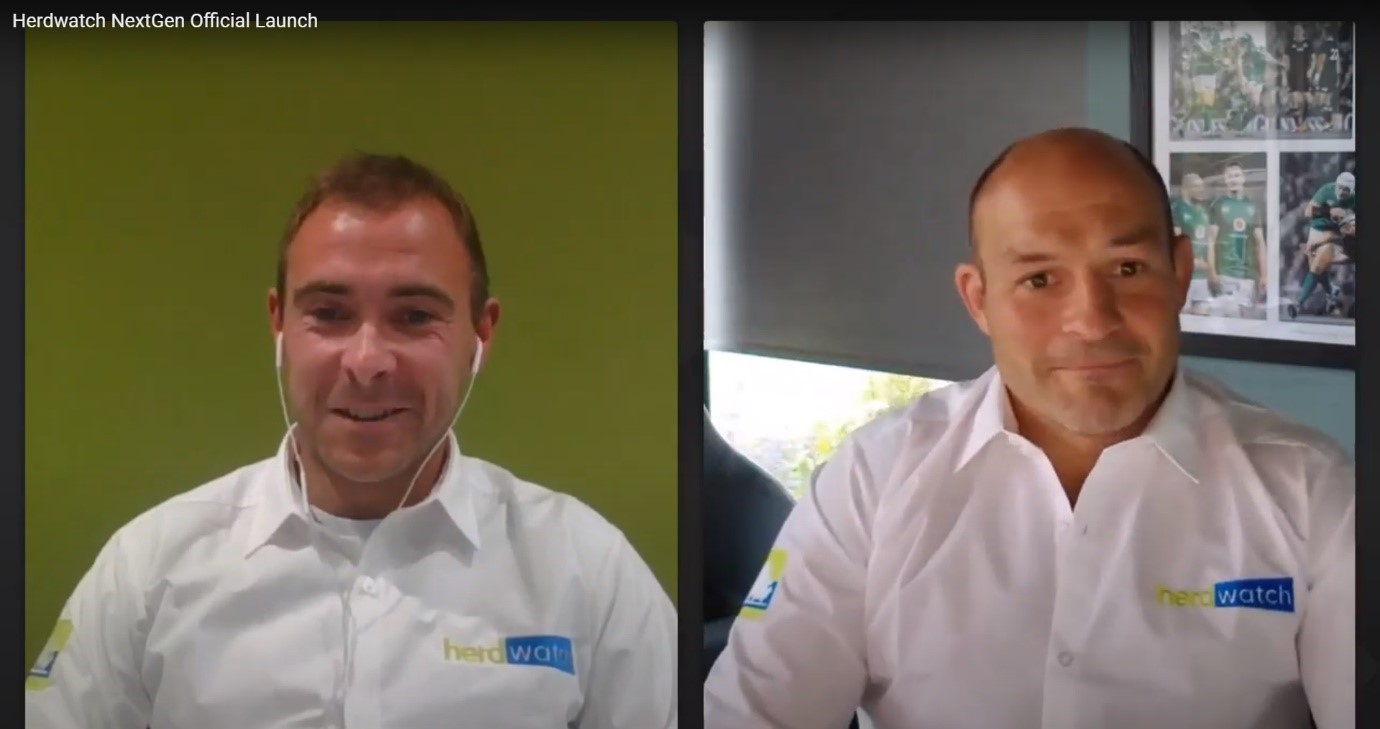 Eoin Moloney, Herdwatch, and Rory Best during the online launch event.
Rory and his dad run a pedigree Aberdeen Angus herd on their farm in Co. Down and even when he was still playing, the paperwork mostly fell back to Rory. On the new Herdwatch NextGen app, Best said: "We've been using the Herdwatch NextGen app for a while, and it's made life much easier on-farm so I would encourage people to download it and give it a go, you will not be disappointed".
The "NextGen" app has been two years in the making and developed in close co-operation with many of the 12,500 farmers from Ireland and the UK already using the platform. Herdwatch which is backed by FRS Farm Relief Services (a farmer-owned co-operative) has invested over €1 million has been invested in Research & Development to create the new software, with support from Enterprise Ireland also.
The launch was also backed by Pat Breen, Minister of State for Trade, Employment & Business who said, "having been on a number of trade missions with Herdwatch, I know first-hand how hard they have worked to create an award-winning solution to help save farmers time and money. I am delighted to welcome the launch of their brand-new Next Generation app, which improves an already incredible product".
Fabien Peyaud, Herdwatch CEO, commented "Our mission is to help farmers grow their farm income by empowering them to make informed decisions instantly, and increase farm profitability and efficiency by digitalising and simplifying farm management & compliance. This NextGen app is very much in line with our mission, as well as our FRS pedigree of putting farmers first, always".
The official launch video is now on YouTube