We are delighted to announce that Herdwatch, our award-winning farming app, already used by thousands of farmers in Ireland, is making its first UK appearance at the 2016 LAMMA show, the UK's largest agricultural and machinery show, taking place on January 20th & 21st in Peterborough. We will be in Hall 8, Stand 895, in association with Enterprise Ireland, showcasing the best of Irish ag-tech, alongside the best of Great British farming.
To make it even more special, Herdwatch has also been shortlisted for a LAMMA Innovation Award (Click here for the full list of finalists).
James Greevy, Product & Business Development Executive, is looking forward to the show and said "After 2 years on the Irish market and thousands of farmers on board, we felt it was time to bring this innovative technology to British farmers, who are also under a lot of pressure from farm compliance and paperwork"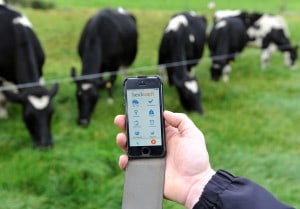 The Herdwatch team will be using their high-tech interactive demo equipment to show British farmers how Herdwatch can help them ease their workload. We will also be looking for farmers interested in joining our Beta programme and will be launching a very special UK "Early Bird" deal available on our brand new UK website www.herdwatch.co.uk.
[do_widget id=text-5 title=false]