The number 1 farm management software across Ireland and the UK reveals key appointments to fuel ambitious international growth plans.
Herdwatch CEO Fabien Peyaud announced the key appointments during a well-attended online Agtech event today, organised by it@cork, a member-led organisation representing over 200 companies from the technology sector in the south west of Ireland.
A true Irish success story
Herdwatch is a true Irish success story in the Agtech sector, having become the number 1 farm management software across Ireland and the UK since it was launched just 7 years ago – reaching an impressive 14,500 farmers on their software-as-a-service platform. They have made their name by delivering a simple, easy to use and reliable app which saves farmers an average of 3 hours a week on paperwork, according to a recent member survey by the company which received over 1,600 responses.
A growing team with International ambitions
With a team of 40 people, the company are now setting their sight on their next ambition centred around international growth, and they have good reasons to be optimistic on their chances of success.
Pat Bolger has just joined the Herdwatch business in a hands-on CTO role, where he will lead a team of over 20 product and technology experts building the next generation farm management software platform. Pat is a Software-as-a-Service expert with Kerry roots and over 20 years' experience, including Head of Software Development for Origin Enterprises Plc, an international leader in crop technologies.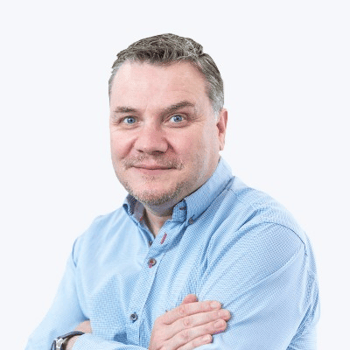 Above: Pat Bolger, Herdwatch Head of Product & Technology
James Greevy, who has been with the business since 2015, is taking on the role of Head of Innovation at Herdwatch where he will oversee and influence the multi-year roadmap for the Irish software company headquartered in Roscrea, Co. Tipperary, where it was co-founded by FRS (Farm Relief Services), a farmer-owned co-operative which celebrated 40 years in business in 2020.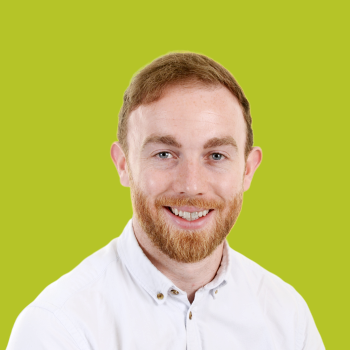 Above: James Greevy, Herdwatch Head of Innovation
Herdwatch CEO Fabien Peyaud said "I have never been so excited at the prospects for our business, our team and our thousands of farming members. Pat has 'been there, done that' in the software and Agtech sector and I have no doubt he will take Herdwatch to the next level with the support of an already incredible team. James has been with us almost since the beginning, and has been instrumental in the growth of Herdwatch so far, and in his new role I am very confident he will continue to shine the light of innovation for farmers by making our Herdwatch platform even better and even more successful internationally."


Further Information
For more information on the Herdwatch app, just click here
For those looking to subscribe to Farmer Phil's YouTube channel, just click here.