We are delighted to announce the Herdwatch team has raised over €11k for Aware and Ukraine through a charity fundraising climb.
For our philanthropic ascent, approximately 30 members of the Herdwatch team reached the peak of the Devil's Bit mountain in Co. Tipperary.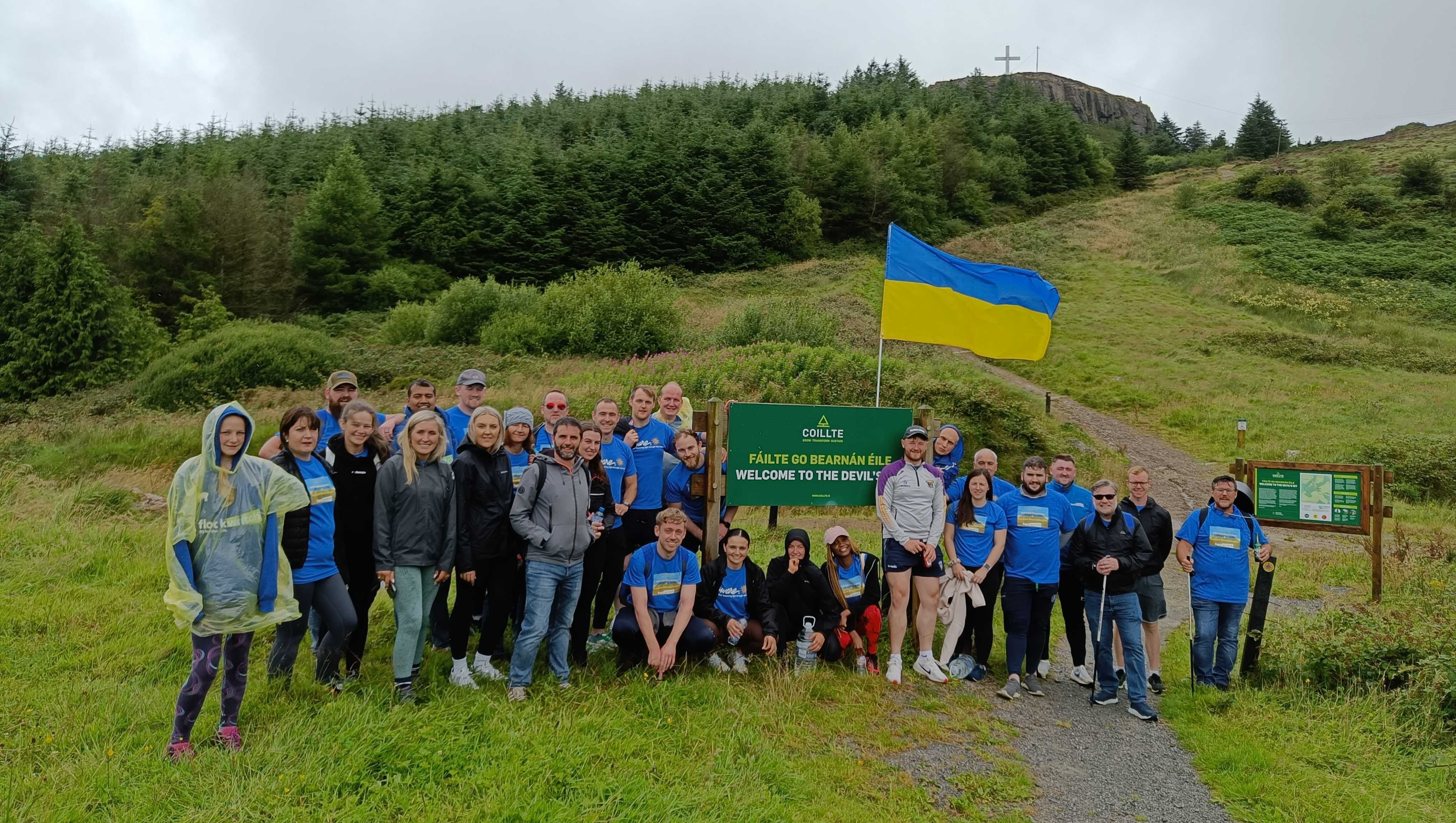 Some members of the Herdwatch team are based near Kherson in Ukraine and the wider personnel were keen to ensure that the funding helped provide some assistance on the ground in that part of the war torn country. The donations will be used to deliver thousands of humanitarian kits, especially near Kherson which was recently badly impacted by the destruction of the Kakhovka Dam. This has resulted in flooding in the region and endangered thousands of civilians.
The donation follows on from the additional €10k+ provided to the relief efforts in Ukraine last year.
In recognition of the ongoing mental health crisis which is increasingly being felt across communities in Ireland, the other beneficiary of the fundraising is Aware who have received just over €5,500. The donation will assist their efforts in delivering support, education and information services to those impacted by anxiety, depression, bipolar disorder and related mood conditions.
Speaking about the activity, Herdwatch CEO and Founder, Fabien Peyaud said, "We are delighted that we were able to raise funding that will go towards two really important causes. It was fantastic to see so many of our colleagues, friends, families, farmers and clients dig deep and provide such generous donations. We are very grateful to everyone who helped us reach our fundraising peak."
"Herdwatch is lucky to be working with some fantastic people in Ukraine and we are very conscious of what the war has meant for them and their families. Their lives have been turned upside down. These are friends and colleagues we were talking to and working with practically every day before the Russian invasion of Ukraine. They are never out of our thoughts and we wanted to provide a contribution that was specifically targeted to make as much of a local impact to them as we could. That's why the donations will go towards humanitarian kits provided to those affected near Kherson."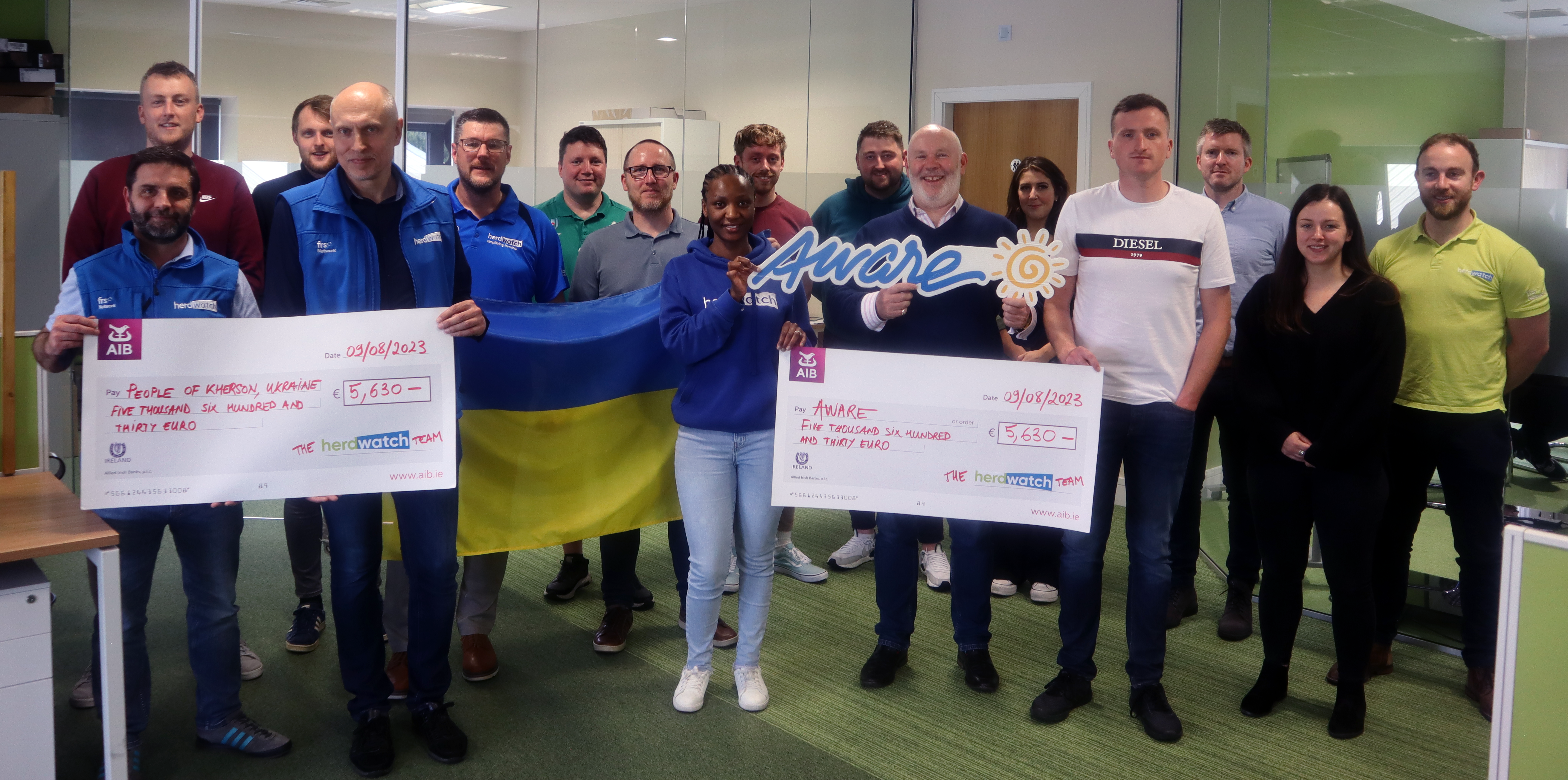 "We also recognise there are problems at home in this country too. Mental health issues are impacting communities and families all across Ireland, and we're especially concerned about their impact on the farming community. Clearly more focus needs to be placed in supporting people who need help and to be there for those who may be in crisis. That is what Aware does and we have no doubt that all donations that go towards enabling that activity is money very well spent," Mr. Peyaud concluded.