Following an exceptional comeback last year, the Herdwatch team is eagerly anticipating our presence at the National Ploughing Championships in Ratheniska, Co. Laois from September 19th to 21st. We are thrilled to connect with farmers not only from across Ireland but also from far and wide.
Our team will be stationed at two distinct stands, ensuring ample chances for engaging conversations and updates on the exciting developments within Herdwatch. We look forward to welcoming you and sharing the latest news and innovations!
Where can you find us?
The FRS Network & Herdwatch Main Stand:
Row 11 Stand 204
Come in and join us for a cup of tea and a chat in the FRS tent. We have special deals for everyone, current members & new customers alike! Don't miss out!
The Innovation Arena:
Row 17 Stand 276:
Or join the team in the innovation arena where they will be showcasing our new land management app, Grass & Crops by Herdwatch, which is officially launching this month!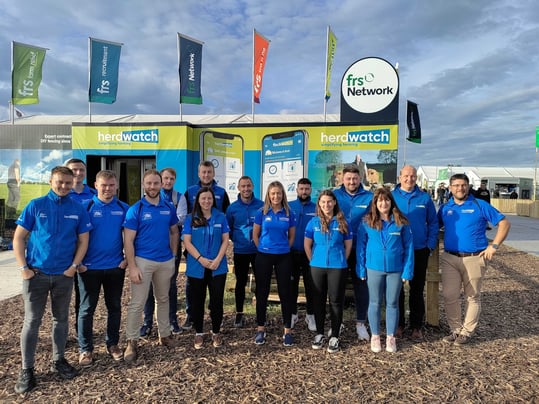 Herdwatch at the National Ploughing Championships 2022
We're also rolling out the red carpet for some VIP guests! First up is Cammy Wilson, better known as 'The Sheep Game,' who will be gracing the Herdwatch Stand on Tuesday from 2pm to 3pm. Cammy will be signing posters and hosting an exclusive meet & greet for our visitors.
But that's not all! On Thursday, from 2pm to 3pm, we're thrilled to have none other than Philip Stewart, renowned as 'Farmer Phil,' joining us. Philip will be engaging with visitors in a special meet & greet session while autographing posters. It's an event you won't want to miss!
Our Special Ploughing Offer - 50% OFF new sign ups & upgrades!

We are giving new customers the chance to join Herdwatch today or at the show next week to unlock all the incredible features and benefits that come with Herdwatch PRO, and enjoy a 50% discount for a limited time to celebrate Ploughing 2023!
Already on Herdwatch? Don't worry we have an offer for you too! We are also offering 50% off all upgrades to higher plans and the chance to add an extra herd/flock at 50% off!
New sign ups can get our Ploughing offer now, just click the button below or call 050534400 (ROI) 02037732763 (UK) (Mon - Fri 9am - 5pm) and we will help you get going. If you have any questions or need some help, you can also reply to this email.
Current members looking to upgrade their plan with 50% off can do so by sending us a quick message through the message centre in the app or calling us on 050534400 (ROI) 02037732763 (UK)!