What is The Red Tractor Scheme?
The Red Tractor is a food assurance scheme that inspects production standards on safety, hygiene, animal welfare and food production.

The scheme was first put in place to restore confidence in consumers that the food they are buying is safe to eat. To reassure that it has come from suppliers that have been individually inspected and certified to agreed and acceptable standards.
Why was Red Tractor established?
The Assured Food Standards company was established in 2000, with the Red Tractor label launched in the same year. At that time, consumers were faced with an overabundance of different food labels. The Red Tractor label was set up to help unify the approach to food and drink standards and inspections throughout the supply chain.
The Red Tractor label was created to give the public a mark of quality, safe, affordable food that they could recognise and trust.



Who are Red Tractor?
Red Tractor Assurance is a small organisation, they rely on assurance fees and licence payments from farmers and food companies. They are owned by the unified food industry but operate solely on a not-for-profit basis. This allows the Red Tractor to benefit from a wide range of experience and expertise without giving any one organisation or link in the supply chain improper influence. Within the Red Tractor there are representatives from the National Farmers' Unions, the Agriculture and Horticulture Development Board, Dairy UK and the British Retail Consortium.
What does Red Tractor Assurance do?

The Red Tractor is a food assurance scheme which covers production standards developed by experts on Animal Welfare, Safety, Traceability and Environment Protection.
Consumers deserve to know that the food they are buying is safe and produced to good standards. This can only be achieved from knowing where it comes from and that all suppliers are inspected and certified.
The Red Tractor set the standards that are applied to the farms and to the different links in the food chain. They carry out regular and robust inspections to ensure that producers, packers and other operators continually meet those standards.
What's new for Red Tractor?
Red Tractor is increasing the number of unannounced inspections on farms that fall short of its standards, using a new risk-based inspection regime which started in November 2018. With this new initiative Red Tractor is trying to achieve what they call 365-day compliance with every standard on every farm.
Key Requirements of Red Tractor standards on medicine use for dairy, beef and lamb:
Create a written annual livestock health and performance review with the farm's vet.
This review will cover several areas such as making recommendations on any key health or performance issues identified on farm. For dairy, this will also include use of dry cow therapy.
Medicine records or prescription data outlining total antibiotic used must be recorded and used as the basis for advice on how the farm can use antibiotics as responsibly as possible without compromising animal welfare.
Disease prevention strategies which could help replace prophylactic treatments should also form part of the review.
The use of highest priority critically important antibiotics must be a last resort and as directed by a vet, backed up by sensitivity or diagnostic testing.
It is also recommended at least one member of staff who administers medicines completes a training course in their handling and administration.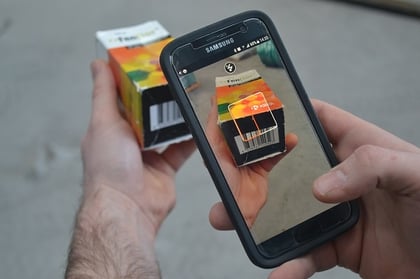 Read how Herdwatch can assist with recording remedies