We're looking forward to a busy few weeks this August from workshops to events. Catch the Herdwatch team at the following locations in the upcoming weeks.
Energy in Agriculture 2019- 20th August
Energy in Agriculture 2019 returns for the fourth year on August 20th. The event aims to provide practical information for farmers and the rural sector about the various renewable energy and energy-efficiency options available for farm businesses.We will be showcasing our award winning Farm Medicine Scanner at the Agri Futures Arena on the day.
Location: Gurteen College
Date: 20/8/2019
Time: (10 am- 5 pm)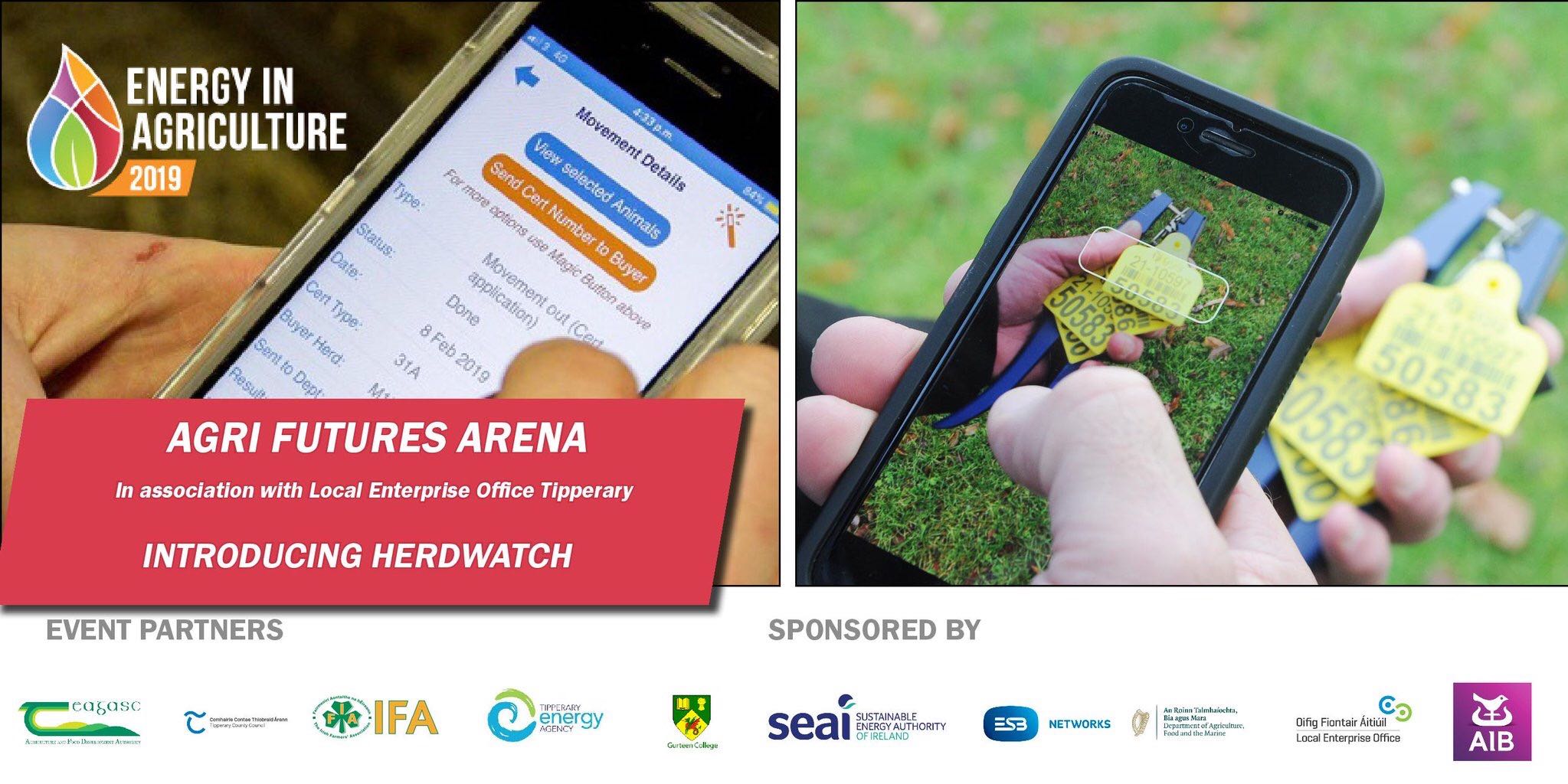 'Essential Farming' Arrabawn Open Day- August 22nd
Location: Gurteen College
Date: 22/8/2019
Time: (11 am -3 pm)
Arrabawn is hosting an Open Day at Gurteen Agri College on Thursday 22nd August . The theme of this event is Essential Farming therefore the vent will host over 50 trade stands covering a range of Agri products and services. We will be attending the event providing live demos of Herdwatch.
Herdwatch Workshop- August 28th
The Herdwatch Roadshow is continuing and this time going west to Tuam in Co. Galway. Reminder to get the most from the workshops we suggest you bring to following listed below:
What do I need for the workshop:
Bring a few medicines and we will help you record them.
Bring another farmer and we will give you €30 off your next subscription.
Bring any ideas or questions you have about the app.
Location: Corralea court hotel
Date: 28/8/2019
Time: (7-9 pm)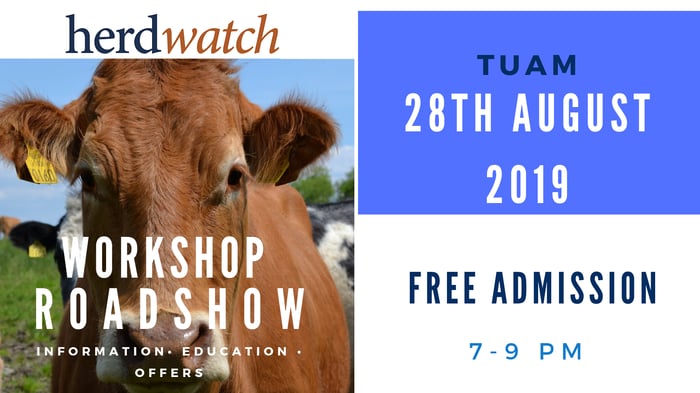 Try it Yourself for FREE
Herdwatch is fully compliant with Bord Bia and EU quality assurance standards and allows farmers to register calves and manage cattle movements on their phone. It is fully integrated with ICBF so farmers can see their breeding, milk records and EBI/Eurostar information on Herdwatch.
You too can join over 10,000 happy farmers saving time on farm paperwork and managing their farms more efficiently for FREE.
The Free-Plan allows farmers to:
Download their Herd from Agfood (IRL) APHIS (NI)BCMS (UK)

Record 10 calf registrations

Record their medicine purchases

Record Heat detection and general tasks