As promised, 3 lucky Herdwatch customers won themselves a brand new Nexus 7 Tablet during the Ploughing. They are pictured below, well done to them and thanks again to all existing and new customers for calling in to see us at the Ploughing. We hope you had a great time, and we are especially delighted to have met so many existing Herdwatch customers, each with their own story. It gives us great encouragement to hear Herdwatch is changing the way you farm for the better, and that it's taking the pressure off your remedy compliance!
Below: Bryan Cunnigham, Co Clare, receiving his prize from Herdwatch's Eoin Moloney during Ploughing day 2
Below: Jane Marks FRS Marketing Manager presenting Paul O'Brien, Co. Tipperary, with his prize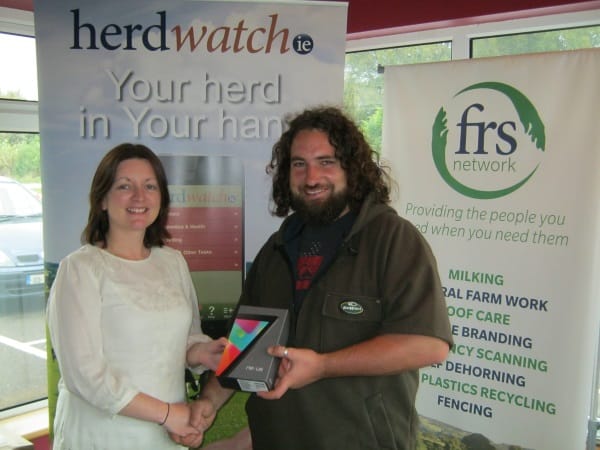 Below: Liam O'Rourke, Limerick FRS Manager, presenting Martin McGuire, Adare, Co. Limerick with his prize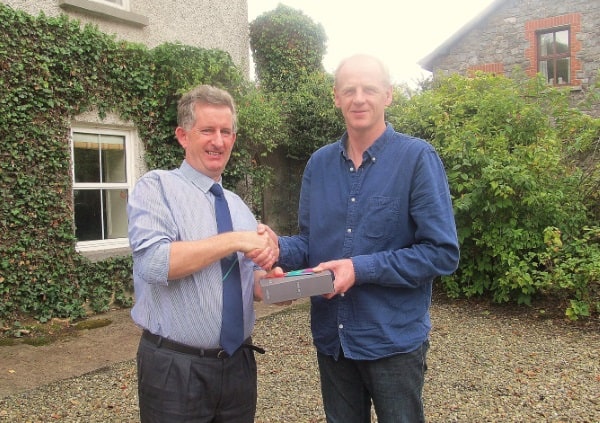 If you too are a Dairy or Beef farmer and would like the peace of mind of being compliance-ready at all times, and have access to your valuable farm records anytime, anywhere, subscribe to Herdwatch now for just €130 inc VAT.