In its 11th year running the Women and Agriculture Conference made its return to the Kingdom this year. Over 600 delegates gathered at the Europe Hotel in Killarney for the annual Women and Agriculture Conference. The sold-out event, held in conjunction with the Irish Farmers Journal and FBD, educates and informs women in farming about issues of concern to them.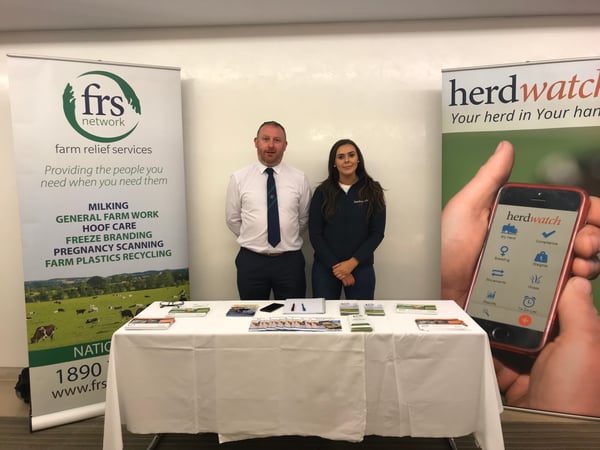 John, FRS and Áine, Herdwatch at the recent Women and Agriculture Conference, Killarney Co. Kerry.
The event also aims at highlighting the work done by women in agriculture and ultimately encouraging more diversity within the IFA. Among the items discussed on the day were succession planning, Brexit - the impact it's going to have on family farms, as well as current policy issues in agriculture.
The event also welcomed a series of important bodies within the agricultural industry and motivating guest speakers. Among which was 18-time All-Ireland winning football and camogie star, and former Irish female sports person of the year Briege Corkery.
Outside of her sporting achievements Briege Corkery is also a dairy farmer from Crookstown, Co. Cork. At present Briege and husband Diarmuid milk 600 cows in partnership with Mike Bateman. Briege often speaks about being a woman in a male-dominated industry.
'Seeing other women who are farming, at farm walks, and at discussion groups is so important for moral support.'
Corkery also addresses the "invisible work" done by women. Declaring it as an area that needs to be more recognised and respected. Women are crucial players in the global food system.
'We won't have a balance til women are upfront in this industry.'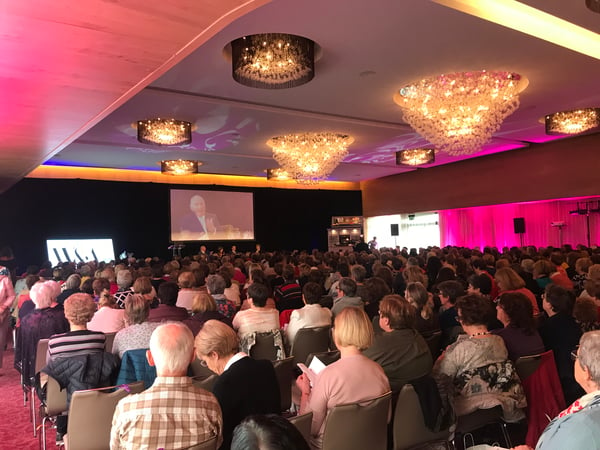 Over 600 delegates at the Women and Agriculture Conference, Killarney Co. Kerry.
We were very grateful to get the chance to talk to an array of farming women from across the country at the event. A reoccurring theme for most women on the day is the hassle and headache they experience from farm paperwork. Likewise over half the women we spoke to are finding it increasingly difficult to find a work life-balance because of paperwork.
'The main farming difficulties include achieving work-life balance, and increased paperwork.'
We also caught up with some of our members at the Women and Agriculture Conference to see how their farm management has changed since joining Herdwatch.
'It's a real life saver for me. Managing two small children and a farm I haven't a second to waste.'
'I had two inspections last year and they were both complimentary of the Herdwatch records.'
'Before Herdwatch, I was spending hours in the evening recording remedies or calf registrations. Now, that's all gone and I'm always compliant.'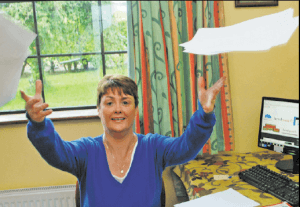 Marion Matthews throwing away the burden of paperwork thanks to the Herdwatch app!
Learn how Marion Matthews saves time on Farm paperwork
At Herdwatch we understand the pressure and strain that farmers are facing with increased paperwork. With that we made it our mission to to help farmers protect their farm income by taking the paperwork and hassle out of farm compliance.
Try it yourself for Free:
Getting set up on Herdwatch has never been easier, farmers can now simply download the app and sign up to the FREE-PLAN.
The new Free-Plan which allows farmers to:
Download their Herd from APHIS (NI), BCMS (UK) or Agfood (IRL)

Record 5 calf registrations

Record their medicine purchases

Record Heat detection and general tasks