Pat O'Brien is a spring calving dairy farmer from Tullamore Co.Offaly.
His herd is made up of pedigree Holsteins and some British Friesian crosses. He is also the county chairman of the ICMSA.
With so many commitments, it's difficult for Pat to find enough time for his family.
Two years ago, Pat went on the lookout for something to help him with the farm paperwork.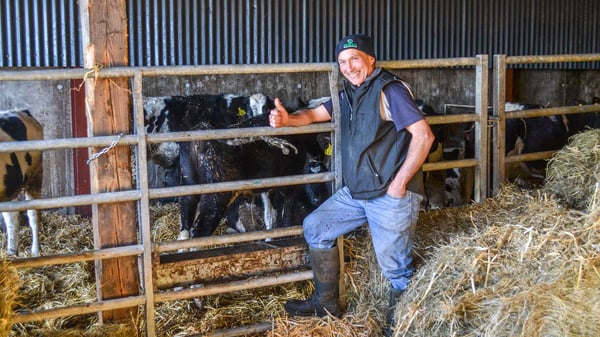 After some research by his wife Alma, she recommended he try out Herdwatch.
Two years later we caught up with him to see how he got on.
Pat told us; "Herdwatch is so user friendly and it takes so much of the unpleasant bit out of farming."
"Nobody likes paperwork, but regulation is probably the one friend we have."
Pat records all his animal remedies in Herdwatch. He explains the simplicity of the App: "once you have used the product before, the withdrawal dates are there, there's no longer a need to count up the days using your fingers, it does all that for you."
Pat has since gone through both a Bord Bia and a Department inspection:
"I had two inspections last year and they were both complimentary of the Herdwatch records"
When we asked him about the paperwork in general. Pat remarked:
"Nobody likes paperwork, but regulation is probably the one friend we have with Mercosur coming in, the one thing we have is standards and traceability."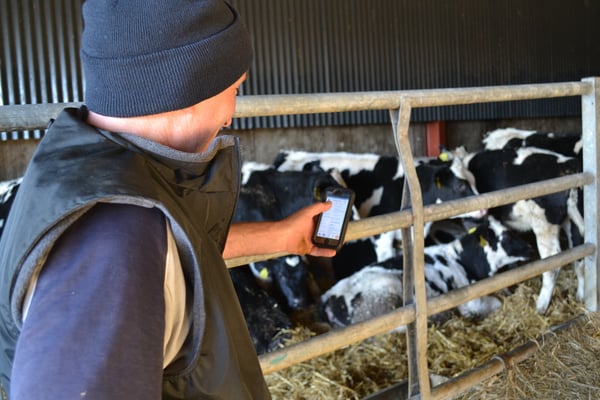 Calf registration there and then.
Pat recalls what it was like registering calves before Herdwatch:
"In spring, when you are under pressure, you could be doing it late at night making mistakes. But now with Herdwatch, once I tag a calf, I register it there and then."
Movement certs done in the yard.
Speaking about animal movements, Pat explained how he applies for movement certs now:
"if someone comes into the yard and wants to buy 3 calves, I can do the movement cert straight away, standing in front of the calf pen. And if you are selling to regular customers you have all their details already."
Breeding balanced cows that will stay the course.
Pat uses mostly AI on the farm. This year he decided to use aAa weeks ratings on his cows. The cows were analysed and rated on an individual basis and he was advised on the best bull to mate with each cow, in order to produce balanced durable offspring.
He uses the Herdwatch breeding features to record and manage this. One of his favourite features of the app is being able to quickly identify cows that have not cycled since calving, and also being able to record all his breeding events on the spot. All this information is then sent to ICBF automatically.
"Its great for the breeding! Late in the season I might put two straws in a cow. One could be a Friesian and the other could be a Hereford which I can put into Herdwatch. Even pre-breeding is simple. You can check all cows over 40 days since calving that haven't shown any signs of heat"
Are you prepared for the breeding season? Click here to see what you can do to improve your breeding cycle.
Learn more about the app: