The Rickie Healy Appeal
Herdwatch are glad to be taking part in the Rearing 4 Rickie fundraiser as part of the Rickie Healy Appeal. The appeal was set up for Rickie Healy from Ballyclough, Mallow who suffered serious spinal injuries in a tragic swimming accident whilst on holidays with friends in July of 2017. Rickie had to undergo emergency spinal surgery in Majorca. Rickie's long-term prognosis is as of yet uncertain, but suffice to say he will have significant on-going medical needs and expenses.'The Rickie Healy Appeal' has been set up by a cross section of Rickie's friends & family to raise money in order to ensure Rickie gets the best treatment available and give him every chance to recover as best he can.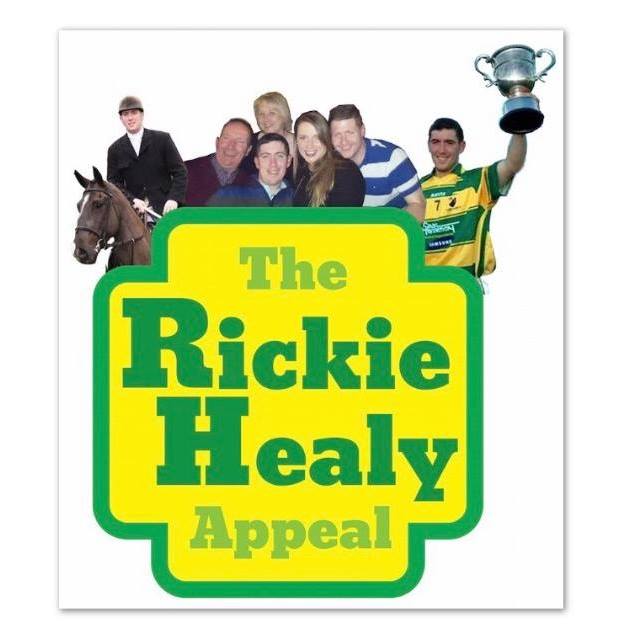 Rearing 4 Rickie
One of the fundraising projects set up under the appeal has been "Rearing 4 Rickie". The idea behind this project is that different sponsors would cover the cost of purchasing a weanling. The weanling would then be reared on a host farm along with their own animals. The weanlings will be sold at a special auction night on Friday March the 23rd at Kanturk Mart.
Weanlings have been purchased since last September and the appeal has currently 50 weanlings for 'Rearing 4 Rickie' to be sold on the special auction night along with a variety of other auction items. All the weanlings were either donated by farmers or sponsored by companies. The 50 weanlings are currently being feed and watered across 30 host farms until the auction night.
One such weanling is Heidi the Herdwatch Heifer who we gladly sponsored. She is a stylish limousin heifer (90% lim) born in early April with a current replacement value of 92 euro meaning she has a four-star rating. She is being generously reared on the host farm of current Herdwatch member Patrick Coleman a dairy farmer in Kilroe, Mallow.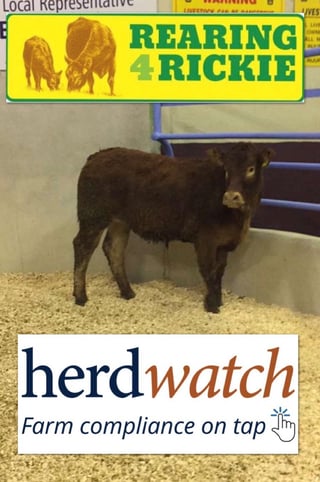 Over the coming months will have an update on Heidi and the overall status of the Ricky Healy appeal. If you would like to donate or help with the appeal in anyway head on over to The Ricky Healy Appeal Facebook page.