If you want to find out all about the new features included in Version 3.5, our biggest update ever, then you've come to the right place! With this release, we are delighted to welcome Sheep and Tillage farmers into our ever-growing Herdwatch community, and to improve on features already loved by thousands of Dairy, Suckler and Beef Farmers.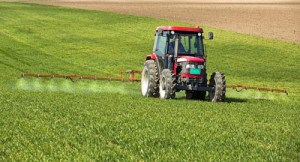 Easy Sprays Compliance Recording
You can now record all your sprays compliance in Herdwatch in seconds, as you spray. Herdwatch has been approved by the Department of Agriculture, which means once you record your spraying in Herdwatch, you are fully compliant with the new Sustainable Use Directive (SUD).
PS: If you haven't attended a Boom Sprayer course yet, make sure to check out our cousins FRS Training who have already trained over 10,000 farmers. Click here for more information
We have also created new Herdwatch video tutorials, click below to watch them: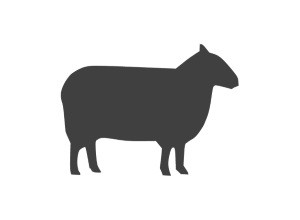 Bord Bia Remedies Recording
Sheep Remedies:
You can now record all your sheep remedies in Herdwatch for BLQAS. To record a sheep remedy, you simply select the number of sheep you have treated and their I.D or group name.
Other Animals (e.g Dog, Horse etc...)
You can now record treatments for other animals, such as a dog worming.
Treatment Course:
You now have the ability to record a treatment course in Herdwatch. When recording a treatment, you can now select the number of days for the treatment course. When you record a treatment course, that treatment will appear in your To-Do List until the course has ended.
Animals in Withdrawal:
It's easier than ever to see a live list of animals currently in withdrawal for Milk or Meat. To see what animals are in withdrawal:
Go to Compliance > Remedies and Treatments > Animals in withdrawal
Pick the report you want
Tap "Run" then "View in Herdwatch"
Click here to learn how to record a Remedy Purchase
Click here to learn how to record a Remedy Treatment
Breeding
We have added new breeding features which will help you tighten up your calving pattern.
You will now see two new views in the breeding section, 'No heat Since Calving' and 'Cows Calved'.
No heat Since Calving:
This will show you any cow that has a calf registered in Herdwatch but has not had a heat detection or serve recorded. A cow will appear in this list 42 days after calving, however the number of days can be changed in the settings.
Cows Calved:
This will show you a list of Cows that have calved in that season.
Note: Default Gestation period can now be edited in the settings.
Adding an A.I Bull or Stock Bull:
You can now quickly add A.I bulls in Herdwatch. You will then be able to see what cows that you have used those bulls on. You can also add stock bulls that are no longer in your Herd into Herdwatch.
Click here to learn how to add an A.I Bull
Click here to learn how to add a stock bull
Calf Registration:
When Registering a calf, Herdwatch will now show a list of cows due to calve in the next 2 weeks. Simply tap the cow and all the breeding information you have recorded will be automatically used. All you have to do is enter the Gender, Jumbo tag number and Calving difficulty. If you have not recorded breeding information in Herdwatch, you can still create a new calf, it will just take a few more seconds.
You can also record calf size and vitality (vigour) right in the calf record in seconds. These ratings will be passed on to ICBF automatically for the Beef Genomics Data Programme (BGDP)
Also, when registering a new calf the most common breeds will now appear first.
Click here to learn how to register a calf
New Auto-Filters:
We have added loads of new predefined filters to make separating you Herd even easier. You can now filter by:
Animals bought in.
Animals born on farm.
Animals over 70 days in Herd.
Animals under 30 months.
Calves under 42 days.
Tip: To see any animals that you have sold or that have moved out of your herd:
In "My Herd", tap 'Sort and Filter' and select 'Moved Out'
Multiple Herds:
You can now quickly move between Herds, Simply tap the blue magic button on the Home screen, and tap "Reload/Switch Herd".