Judy O'Toole is a progressive female beef and sheep farmer from Kilmacanogue Co. Wicklow. Earlier this year Judy graduated from IADT with a Business Management degree. Judy also hopes to complete the Green Cert in the coming months. The Co. Wicklow holding is run primarily by her father Eoin along with help from Judy and her brother. The O' Tooles run a beef operation which is currently home to 220 beef cattle. Calves are bought in during the winter months and reared on the holding for approx. 24 months before they are either sold at the local mart or sent to the factory.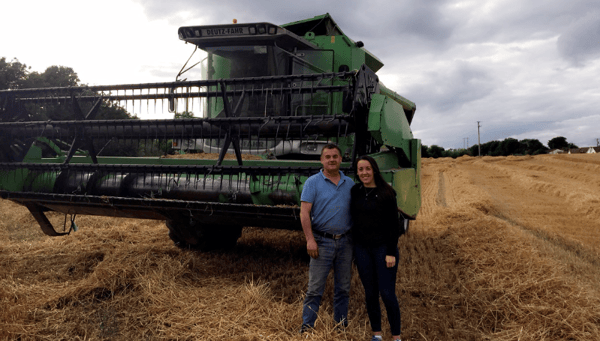 Beef farmers Eoin and Judy O'Toole from Kilmacanogue Co. Wicklow.
Trust in Technology
The O' Tooles saw a need to make a few changes on their farm in order to promote productivity and efficiency. It was a no brainer that these changes would yield to eventually introducing more and more technology on the farm.
'Coming from a farming background, I now understand how much of an increase there is in farming technology in Ireland.'
Most recently the Co. Wicklow beef farm introduced automatic calf feeders to the holding. The time saving advantage from this has been extremely beneficial for the operation who generally rear calves in house til they are approx. 8 weeks old before moving out the field.
In hopes to make further improvements on the farm Judy suggested the family farm also get set up on Herdwatch. That was about a year and half ago and it's been kinda vital ever since.
'Before I decided to sign up and pay a yearly registration fee they gave me a thirty-day free trial.'
Effortless Animal Movements
The O' Tooles buy in calves in bulk in the winter months and sell animals out of the holding after 24 months. Given this is the nature of the beef operation in Co. Wicklow it is crucial that animal movements are completed and comply with department time restrictions and constraints. Since joining Herdwatch the Animal Movements process has been made much more streamlined.
'I can do the movement there and then.I can give the buyer the movement cert codes straight away and they can have it accepted even before the animals leave the yard.'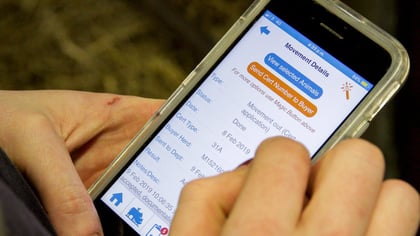 Safe, secure herd information
Another benefit of the Herdwatch App is the ability to access herd information wherever, whenever you want. The software is cloud based so even if you lose your phone your records are still safe.
'Herdwatch provides farmers with a sense of security that all their information is secure and safe even if they lose their phone.'
Try it Yourself for FREE
Herdwatch is fully compliant with Bord Bia and EU quality assurance standards and allows farmers to register calves and manage cattle movements on their phone. It is fully integrated with ICBF so farmers can see their breeding, milk records and EBI/Eurostar information on Herdwatch.
You too can join Judy and over 10,000 happy farmers saving time on farm paperwork and managing their farms more efficiently for FREE.
The Free-Plan allows farmers to:
Download their Herd from Agfood (IRL) APHIS (NI)BCMS (UK)

Record 10 calf registrations

Record their medicine purchases

Record Heat detection and general tasks