Earlier this year, Herdwatch, the farm management app that is currently used on over 10,000 farms across Ireland and the UK introduced another innovation to livestock farmers called the "Farm Medicine scanner".
Recording farm medicines has been a constant challenge for many farmers, and 4 years ago the Herdwatch app came along and made it much easier for farmers to record their medicines by allowing them to record purchases and treatments on the spot using their simple app.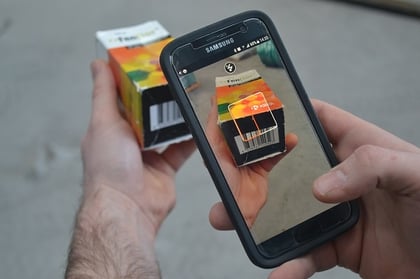 Scanning medicines using the Herdwatch app
This year, Herdwatch went one step further and built on the technology that already exists in everyone's smart phone. They built a smart Barcode scanner into the Herdwatch app that allows farmers to simply scan their farm medicines into the app using the camera on their smartphone.
Batch number and Expiry date
The beauty of this technology is that the Herdwatch app can recognise each Barcode and knows what medicine it is and what its corresponding VPA (IRE) or VMD (UK) number is. If there is a QR code available, the app will also be able to automatically pull in the Batch-number and Expiry date.
Withdrawal periods made easy
The app will remember the Withdrawal-Period's which means that, you only need to enter that information into app once. The next time you purchase the same medicine Herdwatch will prompt you to use the same withdrawal periods again. The App will then calculate the correct withdrawal dates for you and tell you what animals are in withdrawal every day.
Medicine stock tracking
As each medicine is scanned into the app the quantity purchased is also recorded, allowing the farmer to see how much medicine they have in their cabinet at any time.
Farmers can then see where that medicine was used, what animals were treated with it and it and how much they received.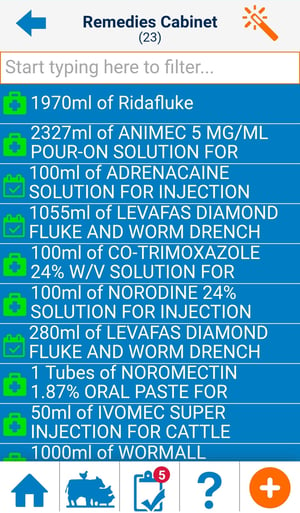 The Herdwatch medicine cabinet
Confidence in your farm records
This give farmers the confidence that their records are 100% accurate and in the event of a farm inspection, all the farmer has to do is show the Inspector his reports from the Herdwatch app.
This level of detail for farm medicine records is going to become more and more important as consumers demand more traceable products and anti-biotic use becomes more strictly monitored and ultimately controlled.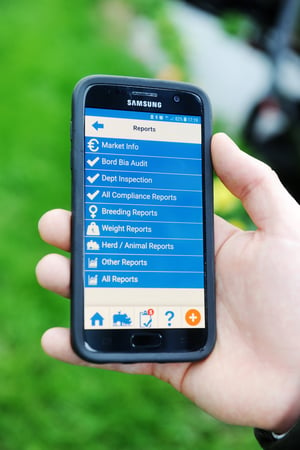 The report section in Herdwatch
Saving time on paperwork
This simple farm technology is putting the control back in the hands of the farmer, not only saving them up to 3 hours per week on farm paperwork but also by adding value to these compliance records and allowing them to quickly identify animals that may have a predisposition towards illness or disease.
Try Herdwatch for FREE
Getting set up on Herdwatch has never been easier, farmers can now simply download the app and sign up to the FREE-PLAN.
The new Free-Plan which allows farmers to:
Download their Herd from APHIS (NI), BCMS (UK) or Agfood (IRL)
Record 5 calf registrations
Record their medicine purchases
Record Heat detection and general tasks
You can see our pricing for Ireland here and GB and NI here