Herdwatch, the award-winning farm management app which is now helping over 8,000 farmers across Ireland and mainland UK is now available to farmers in Northern Ireland. After months of hard work and testing, we are delighted to bring our easy to use app to Suckler, Beef and Dairy farmers in Northern Ireland.
Fully Approved by DAERA
The App which helps farmers record their farm compliance and management information on the spot, is now approved by Department of Agriculture, Environment and Rural Affairs (DAERA) and complies with Farm Assurance standards, meaning that Northern Ireland farmers have only to enter their information once on the app in order to be compliant.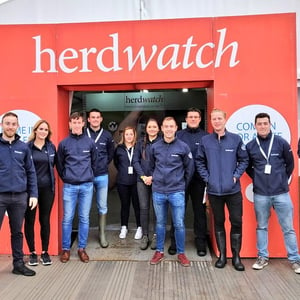 No Data? No Problem!
The Herdwatch app works fully offline, it allows farmers to record and access their herd information on the go. The information will then simply back up to the cloud when internet connectivity is available, meaning that the information is safe and secure and that everyone on the farm can access the information on their phones.
Automatic Herd Sync with APHIS
Herdwatch is linked with a farmers APHIS account which means that a farmers herd will be automatically downloaded from the APHIS and that farmers can register calf births instantly and will soon be able to record movements from the app.
The herd will update automatically when animals are bought and sold.
Recording Medicines Is A Snap
Farmers can record animal medicines into the app by simply scanning the bar-code or QR on the packaging. This takes all the manual data entry out of recording animal medicines, its now simply a matter of scanning the medicines and recording the treatment.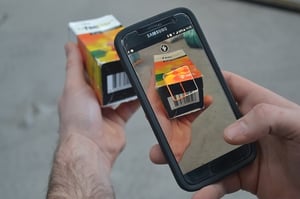 Full Breeding Cycle management
We know that getting cows back in-calf quickly is key to both Suckler and Dairy farmers, that's why Herdwatch allows farmers to manage their breeding cycle from the app.
It allows farmers to record their:
Heat

detection's

Services

Pregnancy Scanning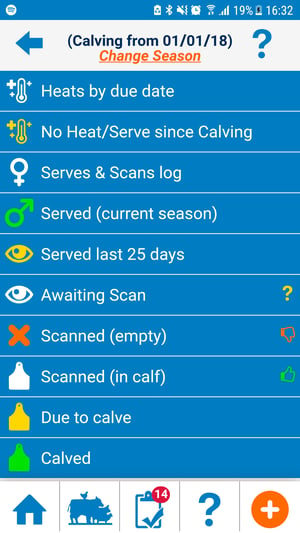 Get notified about the most important things on your farm.
The Herdwatch app will then send the farmer a push notification when they have an action that needs attention on their Watchboard.
This includes information like Animals:
D

ue to repeat

D

ue to calve
Calving in the Next 7 days
Animals Near Finishing Age
Animals in Withdrawal
Cows Due to Dry-off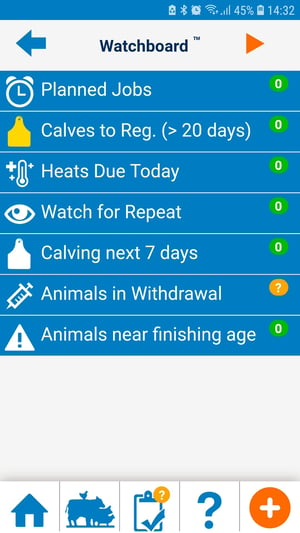 Try the app for free
Getting set up on Herdwatch has never been easier, farmers can now simply download the app and sign up to the FREE-PLAN.
The new Free-Plan which allows farmers to:
Download their Herd from APHIS
Record 5 calf registrations
Record their medicine purchases
Record Heat detection and general tasks
You can also see all our plans and prices by clicking here